Maven Mastering is a dedicated mastering studio designed and built to the highest standards with world-class analogue mastering equipment and superior acoustics. With more than a decade of experience in mastering, specializing practically in all genres of music, the studio has been delivering dynamic, warm and powerful sounding masters to artists worldwide.
"Damn good job Burak! Seriously awesome job.."

Malcolm Springer

Diamond Awarded Producer, Mixer (Matchbox Twenty, Collective Soul, Fear Factory)
"I've had a great experience with Maven. Burak is super professional, talented, and caring! He really listened to my music and even gave me feedback. Analog is the way to go. Maven Mastering cares about your music. Definitely recommend"

Chelsea Takami

Singer / Songwriter
"The master sounds phenomenal!"

Paul Lapinski

Multi-Platinum Awarded Producer, Mixer (Alicia Keys, Ludacris, Young Cash, Lynyrd Skynyrd)
"Burak went out of his way to help me, with not only mastering but advice for another track I was working on completely separate of the one he was working on for me. That kind of musical respect and willingness to help is something very rare. And his masters are amazing and made our song sound better then we could've ever imagined!Thank you so much from #teamuprize in Baltimore MD U.S.A"

Damien Reign

Hip-Hop Artist
"Great professionalism and solid results. Skilled in his ear and mastering technique. Recommended."

Ten Sodeinde

Producer, NewRetroWave Founder and CEO
"Burak is so easy to work with. Brilliant and speedy. His turn-around times are quick. He never makes a promise he can't keep and makes sure deadlines are realistic. He also offers constructive criticism and strongly pushes the artist when he feels a track can be made better. I can't recommend him enough. And not only that, the prices are beyond reasonable."

Charlee Remitz

Producer, Singer / Songwriter
Maven Mastering Studio Gear
Avid Pro Tools 10 – 12
Lynx AES 16e PCIe Interface
Universal Audio UAD-2 Duo Core PCIe
UAD Powered Plugins;
Manley Massive Passive Equalizer
Neve 1081 EQ
Shadow Hills Mastering Compressor
Lexicon 224 Reverb
Elysia Alpha Compressor
Burak Atas is a professional mastering engineer based in Izmir, Turkey. His career began with sound engineering for local shows and bands. Subsequently he worked for Disney in the USA for 4 years as audio and lighting technician while working as a freelance mixing and mastering engineer working on music projects.
Burak has been mastering records for more than a decade with experience in variety of genres under his belt and holds Bachelors and Masters degrees in Audio Engineering (UWL London College of Music). His background both as a musician and audio engineer allow him to better understand producer's and musician's mind which can be a substantial benefit to effortlessly determine and create the ideal sound that each client have in mind.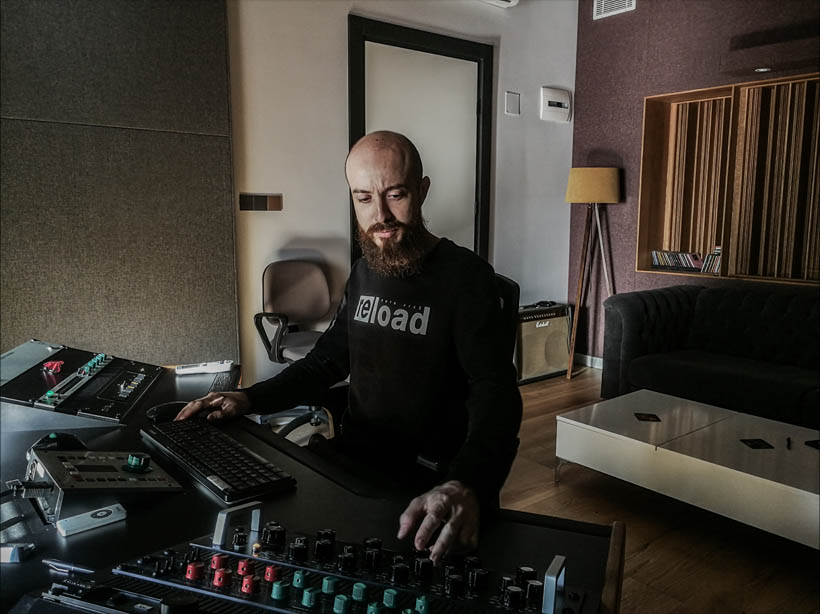 We offer a free test master for our new clients. Whether you are semi-pro musician who is curious to hear the difference professional mastering will make on your song, or a professional musician / engineer / producer who wants to find out if our mastering style and analogue sound is right for your project, you can email us your track by Wetransfer, Google Drive etc. and write notes/references if you have any.  We will master your track in 2-3 days and send back a 1-2 minute sample. For sample masters we use the same equipment and techniques that we use on fully paid tracks. Also, there are plenty of other online mastering studios that provide free samples, and we strongly encourage you to request samples from some of them as well to compare. If you like the sound and decide to proceed working with us, we'll send you a full version upon payment confirmation. We also provide mixing services, you can chat with us for details.
Analog Mastering (Single)
$60
.
Free mix advice
2 free revisions
24bit full resolution master included
Turnaround times;
1-2 days for singles, 3-4 days for EPs and 6-7 days for albums.
Analog Mastering (4 Songs or More)
$50
/song
Free mix advice
2 free revisions
24bit full resolution master included
Turnaround times;
1-2 days for singles, 3-4 days for EPs and 6-7 days for albums.
Alternate Version (instrumental etc.) / each
$15
DDP Master (ISRC + CD Text Coding)
$5 / song
All prices are in US Dollars.

Mixing and Mastering (Single)
$250
/song
Analog mixing and mastering service.
4 free revisions ($15 each after)
24bit full resolution master included
Turnaround times;
7-10 days.
After completing the payment please use Wetransfer, Google Drive etc. to send your files to our email info@mavenmastering.com
Submitting a new mix of a song after mastering work has started is subject to further charge ($15 per song). Please check your files before uploading and make sure that there are no problems and that it is the correct version.
Location and Contact Details
Please send us an email for all inquiries.
Burak Atas – Mastering Engineer
Email: info@mavenmastering.com
Kalabak Mah. 3258 sk No.5
Urla Izmir
Turkey
+90 505 339 0859