Lewitt Audio LCT 1040 Microphone System
Lewitt Audio LCT1040 was announced last year around February. After a few months of use, I thought I could write about some nice features of this microphone and also researched what others think about it, summarizing some other reviews at the end of my review.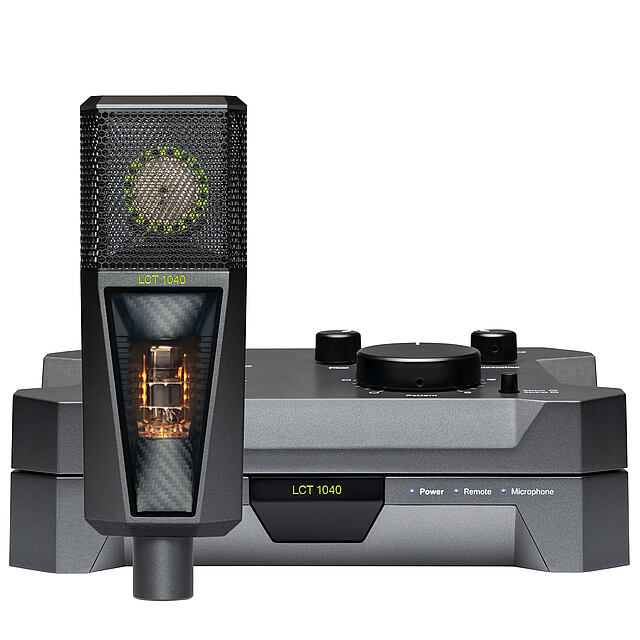 The Lewitt Audio LCT1040 is a marvel of modern microphone technology, engineered to deliver unparalleled sound quality for professional recording and broadcasting purposes. Its sophisticated design combines the best of both worlds – the warm, rich sound of a tube-driven microphone and the accuracy and clarity of a FET-based system. At the heart of this innovative system is Lewitt's proprietary LCT (Lewitt Concept Transducer) technology, which seamlessly blends a premium condenser microphone with a powerful digital interface to offer a complete solution for capturing crystal-clear audio. The package includes a microphone, a robust power supply unit, and a versatile remote control that can be detached for convenient remote operation.
What truly sets the LCT1040 apart is its versatility. The LCT1040 boasts a one-inch gold-sputtered capsule, offering a range of four distinct tube characteristics to choose from: Clear, Warm, Dark, and Saturated. The microphone's large diaphragm and impressively low self-noise ensure that every detail of your recordings is captured with accuracy, clarity, and detail. With the ability to adjust the microphone's sound to suit any recording scenario, the remote control features a range of filters and controls, including a high-pass filter and polar patterns. This microphone is the ultimate jack-of-all-trades, able to capture the nuances of a wide variety of sources with its multiple polar patterns (cardioid, omnidirectional, and figure-8), high sensitivity, and flat frequency response. Whether you're recording vocals, acoustic instruments, drums, or anything in between, the LCT1040 can easily become your ideal tool for the job.
The FET and tube circuits are independent and can be adjusted through the power supply unit, which has no switches on the mic itself. In its FET mode, the mic produces a smooth, clear, and transparent sound, which is pretty cool. However, with the addition of the valve, the sound becomes more harmonically rich, with four distinct tonal options available. The Clear mode opens up the upper midrange and adds top-end sweetness, while the Warm mode emphasizes the lower midrange. The Dark mode tames the highs for bright sources and the Saturated mode adds character to the sound through subtle compression.
Build Quality
The Lewitt Audio LCT1040 stands out in terms of build quality, boasting a sleek and durable design that is made with fine materials. From its solid metal body and shock-mounted capsule to its well-engineered internal structure and quick-release locking mechanism, this microphone is engineered to withstand the demands of professional recording and broadcasting.
Interface
In addition to its rugged construction, the LCT1040 also comes equipped with a powerful digital interface, packed with a wealth of useful features and functions. With an integrated headphone amplifier and an intuitive control panel, users can easily adjust the gain, headphone volume, and polar pattern with ease. Furthermore, the microphone can be controlled and monitored remotely via USB, offering a level of convenience that is ideal for remote recording and broadcasting.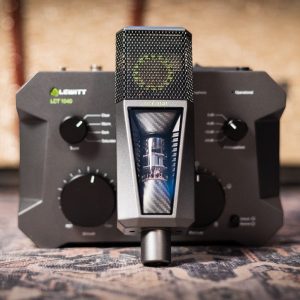 Software
But the LCT1040 is much more than just a durable and convenient microphone – it's also a powerful tool for audio recording and production. The package includes a comprehensive software suite, loaded with a range of tools and effects that allow users to take their recordings to the next level. From EQ and compression to reverb and delay, this microphone has everything that users need to achieve professional-level audio recordings.
With so many tonal options available, the LCT 1040 system is ideal for recording a wide range of instruments and voices. Four different tube settings allow for versatility in sound production and offer producers and audio engineers the ability to achieve unique and customized sounds. The microphone is easy to use, with its remote control offering an intuitive and user-friendly experience. Overall, I think the Lewitt Audio LCR 1040 would be an excellent addition to any studio, providing professional-quality sound with a high level of customization.
I've also looked up some other reviews about the product and all of the Lewitt Audio LCT1040 microphone system are overwhelmingly positive, with many users and industry experts praising its versatility, high-quality audio, and powerful digital interface. According to other reviews, this microphone system is considered to be one of the best options available for professional recording and broadcasting purposes.
Many users have noted the versatility of the LCT1040, with several reviewers commenting that they were able to use this microphone for a wide range of sources, including vocals, acoustic instruments, drums, and more. They also praised the high-quality audio captured by the LCT1040, with several reviewers noting that the captured audio was accurate, clear, and detailed, with a strong and well-defined bass response.
In terms of build quality, the LCT1040 has also received high marks from reviewers. Many have noted the durable and solid design of the microphone, with a well-engineered internal structure that minimizes noise and vibrations. The digital interface of the LCT1040 has also received positive reviews, with several users praising its intuitive control panel and powerful headphone amplifier.
If you are looking for a top-of-the-line microphone system for your recording or broadcasting needs, the LCT1040 is definitely worth considering. With its versatile design, high-quality audio, and powerful digital interface, this microphone system could be an excellent choice for anyone looking to take their audio recordings to the next level.
Also check out this detailed video review about this product here: